Day 1: Saturday 21 Jan. 2023 BA 406 14:45 PM Arrival in Cairo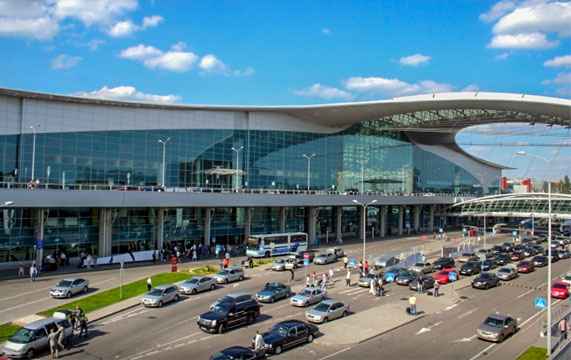 Your representative will meet and assist you at Cairo International Airport (Before the immigration counters, holding a sign with your name) and provide you with an entry visa for Egypt and then he will escort you to your hotel in Cairo. Overnight in Cairo. No meal.
Day 2: Sunday 22 Jan. 2023 Flying to Luxor - Luxor West and East Bank

Check out from your hotel in Cairo in the morning, Then get transfered to Cairo Airport for your flight to Luxor.
Arrive Luxor Airport, Where you are met by your Journey to Egypt Tour Guide (At EXIT DOOR, holding a sign with your name) and begin your day of exploring by visiting the West Bank and the Necropolis of Thebes, and View the Colossi of Memnon. Next, arrive at the architecturally stunning Temple of Hatshepsut, ancient Egypt's first female pharaoh and regarded today as one of its most successful. Continue to the Valley of the Kings, Enter the tomb of Tutankhamun - found in 1922 by British archaeologist and Egyptologist Howard Carter- to discover the secrets of this storied chamber. Having lunch at local resturant, Check in at your hotel in Luxor.
By 15:000 Visit the East Bank of the Nile, the Temple of Karnak, Walk through the Great Hypostyle Hall, strolling among its expertly aligned columns, which soar to 80 feet high. Continue to the striking Temple of Luxor. Walk in their shadows as visitors have done since antiquity and ponder the astonishing feats of engineering it took to create them. Meals: Breakfast and Lunch.
Day 3: Monday 23 Jan. 2023 Embark your Dahabiya Cruise- Cruising The Nile
Today begin your journey from Esna to Aswan on The dahabiya Boat.
Dahabiya Crew, Will collect you from your hotel at 9 am and drive to Esna, around 1 hour away, where the ship is anchored.
But before we hoist the sails, You'll will visit the Khnum Temple of Esna. After marvelling at these wonders of the ancient world, You are ready for your magical cruise. Meals: Breakfast, Lunch and Dinner.
Day 4: Tuesday 24 Jan. 2023 Sailing to Edfu and Wadi Shatt

In Edfu you will visit the Horus Temple, one of the best maintained temples in Egypt. Then we'll sail on to Wadi Shatt and invite you for a lovely walk through fields, plantations, villages and the desert. The ship will wait for us in GebeJ el Silsilo where your di Mer will be served on deck. Meals: Breakfast, Lunch, Dinner.
Day 5: Wednesday 25 Jan. 2023 Gebel el Silsila and Kom Ombo

In Gebel el Silsila you will discover ancient sandstone boulders and chapels hewn into the rock dating back to rulers of pharaonic times. Next. You will visit the double temple of Haroeris and Sobek in Kom Ombo. Your dinner will be served under the stars. Meals: Breakfast, Lunch, Dinner.
Day 6: Thursday 26 Jan 2023 Sailing to Dorow
In Dorow, You will visit the Camel market . This is a very special experience. Then we'll stroll through the village with its colorful fruit and Vegetable stalls. We'll sail on to a quiet anchorage near Aswan. Meals: Breakfast, Lunch, Dinner.
Day 7: Friday 27 Jan. 2023 Disembark in Aswan and Flying to Cairo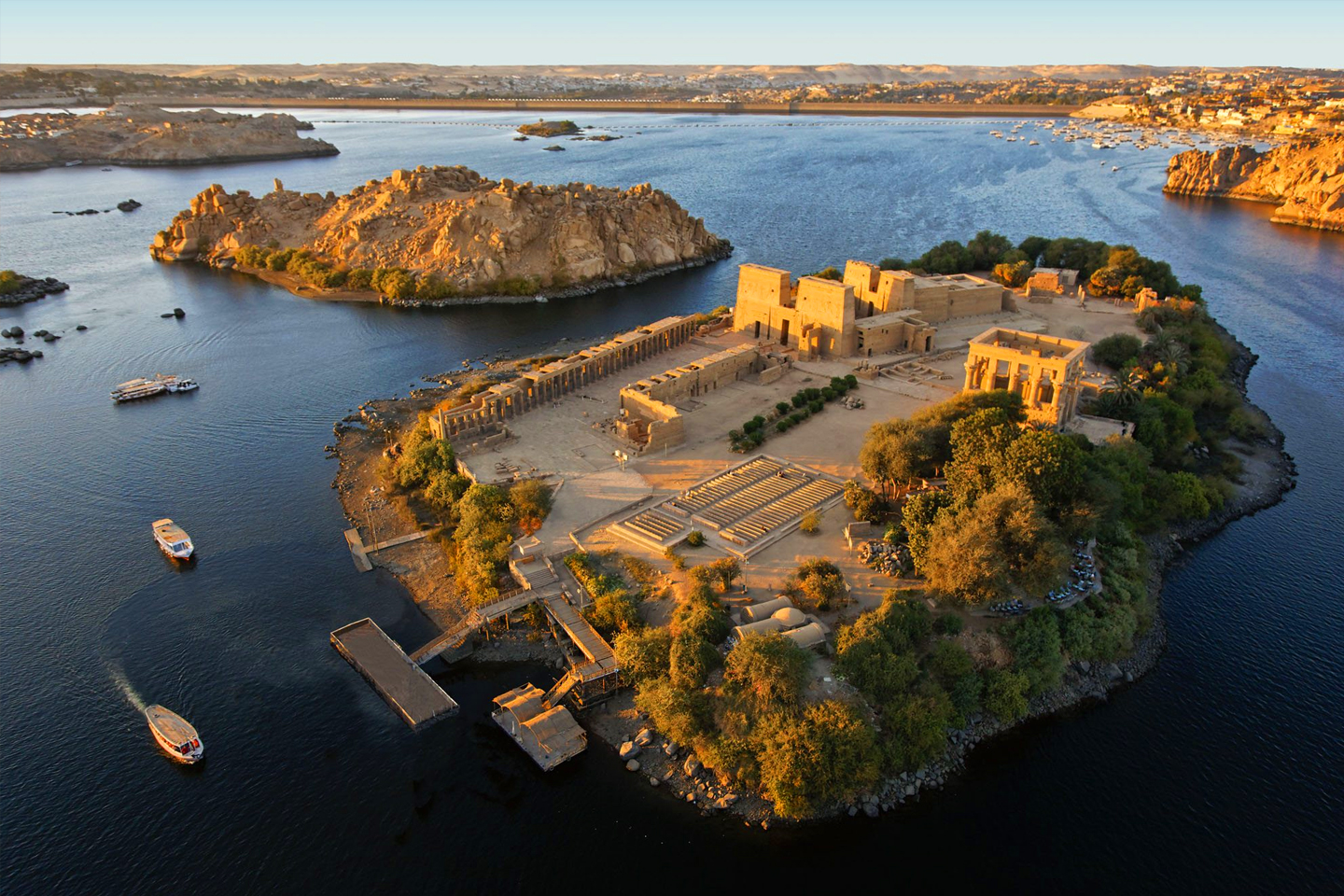 After a leisurely breakfast, Captain Mohammed and his crew will bid you farewell. Then Ride a motorized boat to Philae Temple on the island of Agilika. This sacred complex was dedicated to the goddess Isis and reflects a fusion of three great civilizations — Egyptian, Greek and Roman. The temple was dismantled and then painstakingly reassembled when the Aswan High Dam was constructed. Proceed to the granite quarries and site of the Unfinished Obelisk. Illustrating the skills of Egypt's stonemasons, this monolith is one-third taller than any other ancient Egyptian obelisk. Later, Transfer to Aswan airport for your flight to Cairo where you will be met, then transfered to your hotel. Overnight in Cairo. Meals: Breakfast.
Day 8: Saturday 28 Jan. 2023 Visiting the Pyramids & Sakkara
After breakfast, You will be accompanied by your personal expert Tour Guide to Giza Plateau to visit the Great Pyramids of Giza: Cheops, Chefren and Mykerinus and also the famous Sphinx and Valley Temple facing the great statue. Lunch will be served in a good quality restaurant, and then proceed to Sakkara area to visit Sakkara Complex and first pyramid ever built, Djoser Pyramid. Then, move to Memphis; Old Kingdom's capital and famous Necropolis.Overnight in Cairo. Meals: Breakfast, Lunch.
Day 9: Sunday 29 Jan 2023 Cairo Sightseeing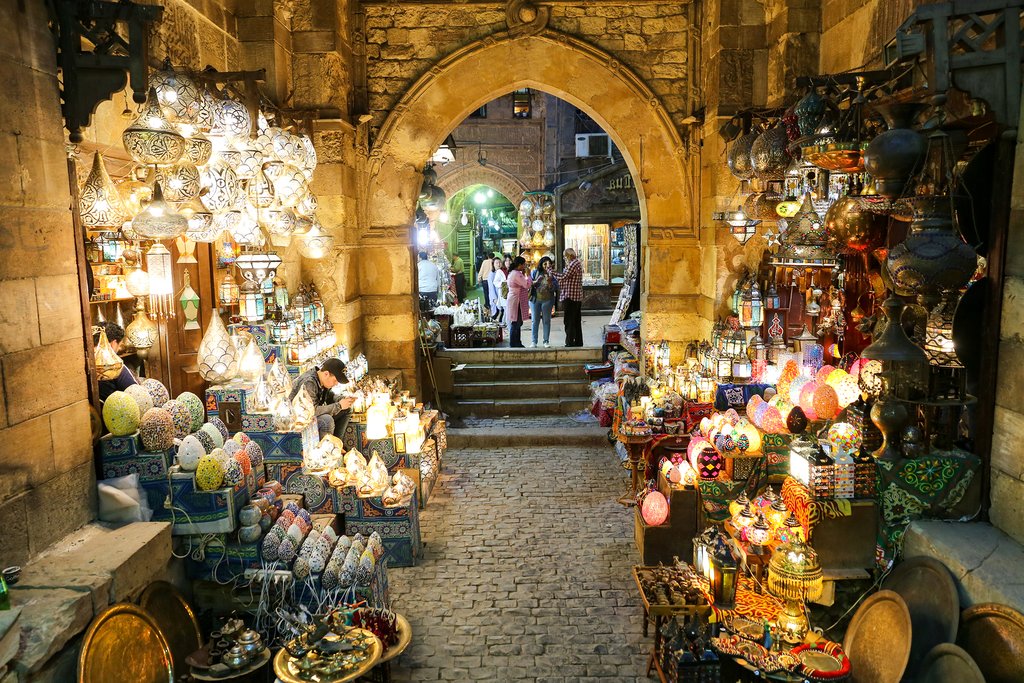 This morning, Join Your expert Tour Guide for an exploration of the Egyptian Museum of Antiquities to view its huge collection of ancient Egyptian artifacts. Lunch will be taken throughout the tour at a local restaurant. Then, Continue driving to Islamic Cairo, Where you will be able to explore Khan El Khalili, Cairo's oldest bazaar. Overnight in Cairo. Meals: Breakfast, Lunch.
Day 10: Monday 30 Jan. Final Departure Flight Time 07.10 AM To London flight No BA 401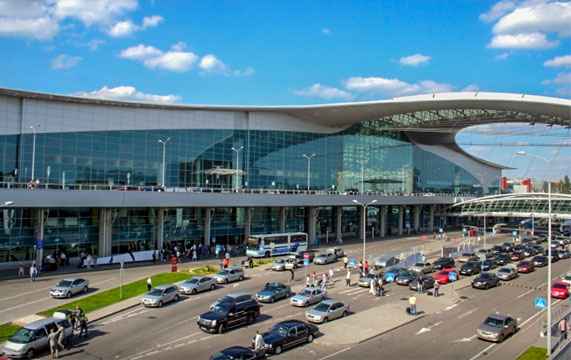 Early Morning, Tansfere to Cairo Airport for your final departure. Meals: Breakfast Boxes.
"Nile Dahabiya Itinerary may change in sequence butnot in visits"
Hotel Category: 5 Star Hotel
Cairo Hotel First Stay: Le Méridien Cairo Airport
Cairo Hotel Second Stay: Steigenberger Pyramids Cairo
Luxor & Aswan: Dahabiya Cruise.
Prices
Winter Rates (Oct-April)
$2250 (Prices are in USD, per person, based on double occupancy).
Deposit
What you paid as a Deposit Per Person is: $1,000. The Remaining Balance To Be Paid On Arrival Cash Or by Credit Card.