Day 1: Sunday 19 March Arrival in Cairo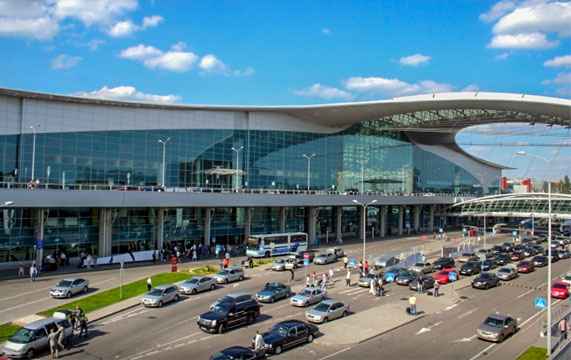 Your representative will meet and assist you at Cairo International Airport (Before the immigration counters, holding a sign with your name) and provide you with an entry visa for Egypt and then he will escort you to your hotel in Cairo. Overnight in Cairo. No meal.
Day2: Monday 20 March Fly Cairo To Aswan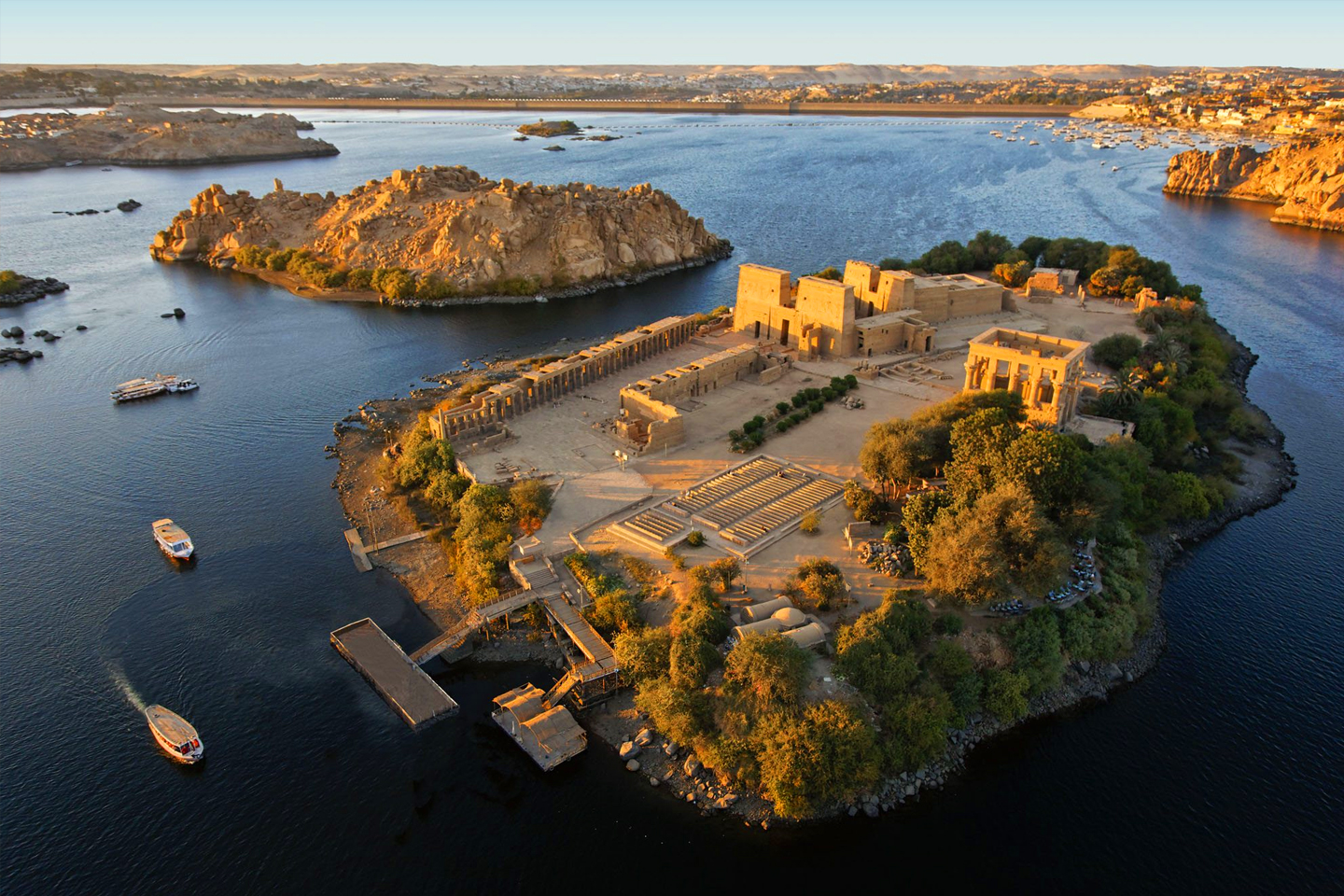 Arrive Aswan Airport, Where you are met by your Journey to Egypt Tour Guide [Will be waiting you, At EXIT DOOR, holding a sign with your name] and begin your day of exploring by visiting the majestic Temple of Philae. Ride a motorized boat to the island of Agilika. This sacred complex was dedicated to the goddess Isis and reflects a fusion of three great civilizations - Egyptian, Greek and Roman. The temple was dismantled and then painstakingly reassembled when the Aswan High Dam was constructed. Proceed to the granite quarries and site of the Unfinished Obelisk. Illustrating the skills of Egypt's stonemasons, this monolith is one-third taller than any other ancient Egyptian obelisk. Then, Check-in At your hotel in Aswan. Meals: Breakfast boxes & Lunch.
Day 3: Tuesday 21 March Boarding the Dahabiya in Aswan – Kom Ombo – Gebel el Silsila

At 9 am, you'll be met by you're the Dahabiya Cruise representative. Transfer to and embarkation on the Dahabiya in Aswan, Your home for the next three nights, Cruising along the Nile between Aswan and Esna. The first day's sailing takes you to a small Nile island for a walk in the countryside. After lunch on board or on the island, continue sailing towards Kom Ombo to visit the double temple of Sobek and Haroeris. Then Cruise towards Gebel el-Silsila. Large cruise boats are forbidden to stop here, which adds to the calm and mystique of the place. Our chef will prepare an Egyptian-style menu for you. Dinner will be served on a beautiful spot on the banks of the Nile, under a twinkling night sky – You'll find no flashing disco here! – First night on board. Meals: Breakfast & Lunch& Dinner.
Day 4: Wednesday 22 March Edfu – El Fawaza
After breakfast, Visit the rock-cut chapels of Horemheb, Seti I, Ramses II and Merenptah and explore the sandstone quarries at Gebel el-Silsila. The sail continues to Edfu where you can Visit the temple of Horus, The best-preserved of all the temples in Egypt. Travel on to a small island where the boat will moor for the night. This island is one of the many lovely spots for a refreshing dip in the Nile. The waters are relatively shallow and the scenery is fantastic, it is also very peaceful and quiet. Dinner will be served on board the Dahabiya or round a campfire on the tranquil banks of the Nile. Second night on board. Meals: Breakfast & Lunch& Dinner.
Day 5: Thursday 23 March El Kab – Esna
Cruise to El Kab, the ancient town of Nekheb, one of the oldest and most significant archaeological sites on the Nile. Visit the remains of its temples and some of the tombs cut into the cliffs. Return to the boat and set sail for Esna. Spectacular Nile views accompany the onwards journey to Esna. Walk into Esna souks and its twisting streets and alleyways, where every step brings a new smell, a new sight or a new gift to buy. Watch skilled artisans perfect their craft, practice your haggling skills or take a break from the hustle to sip on tea in a local tea house. Finish the day with a traditional Egyptian dinner. Third and last night on board. Meals: Breakfast & Lunch& Dinner.
Day 6: Friday 24 March Disembarkation and drive to Luxor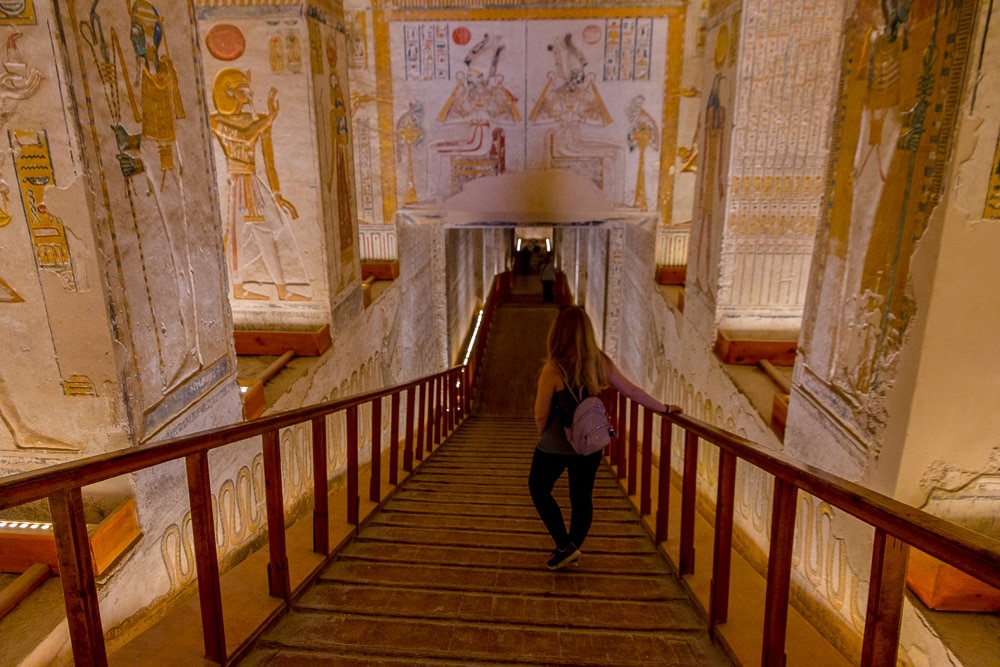 Your Dahabiya journey ends this morning in Esna. Enjoy a final breakfast before transferring to Luxor (45 km south – approximately one hour's drive).
Arrive in Luxor, Explore the West bank of the Nile River and the Necropolis of Thebes, and view the Colossi of Memnon. Next, arrive at the architecturally stunning Temple of Hatshepsut. Continue to the Valley of the Kings, burial ground of the pharaohs and a UNESCO World Heritage Site. Having lunch at local resturant. After lunch, Journey to the East bank of the Nile, the Temple of Karnak, Continue to the striking Temple of Luxor.
Later; Transfer to Luxor airport for flying to Cairo. Overnight in Cairo. Meals: Breakfast & Lunch.
Day 7: Saturday 25 March Visiting the Pyramids & Sakkara
This morning, You will be accompanied by your personl guide to Giza Plateau to Visit the Great Pyramids of Giza: Cheops, Chefren and Mykerinus and also the famous Sphinx and Valley Temple facing the great statue. Lunch will be served in a good quality restaurant, and then proceed to Sakkara area to visit Sakkara Complex and first pyramid ever built, Djoser Pyramid. Then, move to Memphis; Old Kingdom's capital and famous Necropolis.Overnight in Cairo. Meals: Breakfast, Lunch.
Day 8: Sunday 26 March Cairo Sightseeing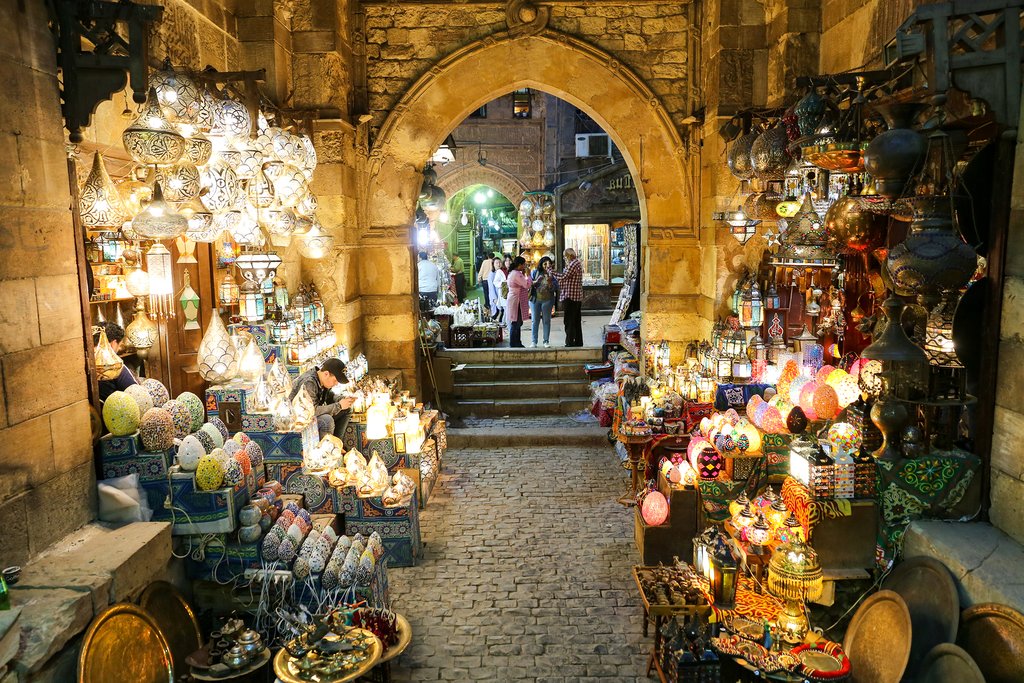 After taking breakfast at your hotel in Cairo, You will be escorted by your private guide to visit the Egyptian Museum. Lunch will be taken throughout the tour at a local restaurant. Then, continue driving to Islamic Cairo, where you will be able to explore Khan El Khalili, Cairo's oldest bazaar.Overnight in Cairo. Meals:Breakfast, Lunch.
Day 9: Monday 27 March Final Departure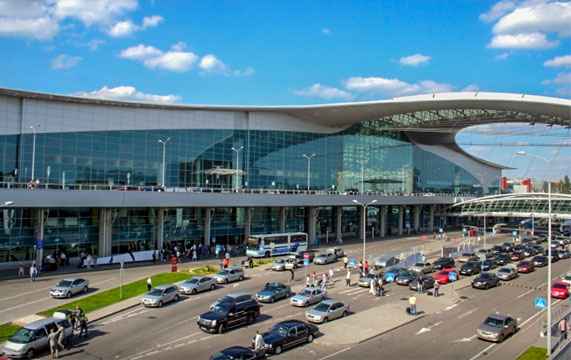 Have breakfast, then get transfered to Cairo Airport for your final departure. Meals: Breakfast.
Hotel Category: 5 Star Hotel
Cairo Hotel First Stay: Hilton Cairo Heliopolis
Aswan Hotel: Tolip Hotel
Aswan& Luxor: Miriam Dahabiya Cruise.
Cairo Hotel Second Stay: Cairo Zamalek Residences.
Journey Price
$2250 (Prices are in USD, per person, based on double occupancy)