Day 1: Saturday 18 Sep. Luxor | Karnak Temples

09:00 am, Begin your day of exploring by visiting the Temples of Karnak, where generations of pharaohs wished to record their names. Walk through the Great Hypostyle Hall, strolling among its expertly aligned columns, which soar to 80 feet high. Later, step aboard river cruiser for the warmth and attentiveness of its service staff. Enjoy lunch and dinner on board. Meals: Lunch, Dinner.
Day 2: Valley of the Kings | Cruising the Nile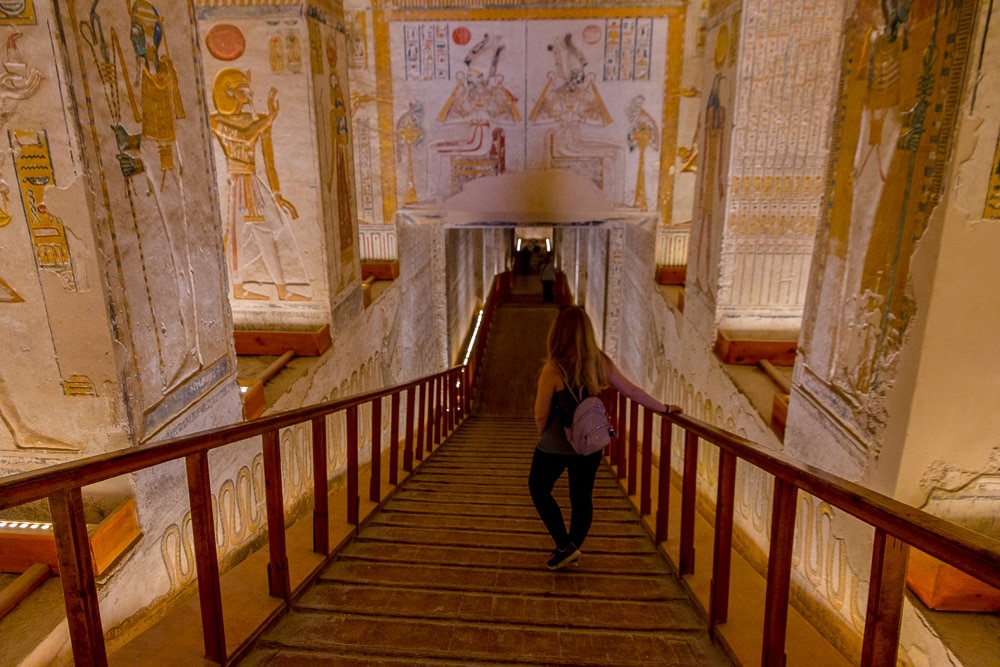 Journey to explore the West Bank and the Valley of the Kings, where the magnificent tombs discovered, those tombs were carved deep into the desert rock, richly decorated and filled with treasures for the afterlife of the pharaohs, you will visit 3 tombs. including "the boy king," Tutankhamun (extra ticket on spot) Found in 1922 by British archaeologist Howard Carter, Tutankhamun's tomb is enclosed in 35-century-old walls and delights explorers of all ages. Next, the lovely Temple of Hatshepsut, ancient Egypt's first female pharaoh and regarded today as one of its most successful Also visit the. Stop for a selfie with the gigantic Colossi of Memnon. Later, sail to Edfu and overnight. Meals: Breakfast, Lunch, Dinner.
Day 3: Cruising the Nile | Edfu & Kom Ombo Temples

Today, view the Temple of Horus, falcon-headed god of the sky. Built in 230 BC by Ptolemy III, this amazingly well-preserved and colorful structure reveals what temple worship in ancient Egypt was like. Back on board, Cruise to Kom Ombo. Disembark at Kom Ombo (hill of gold) to visit the Greco- Roman temple dedicated to Haroeris (the sun god) and Sobek (the crocodile god), whom some ancient Egyptians considered the creator of the world. View the mummified remains of several crocodiles that once basked along the ancient Nile shore, just as their descendants do today. Back on board ,Cruise to Aswan. Meals: Breakfast, Lunch, Dinner.
Day 4: Aswan | Philae Temples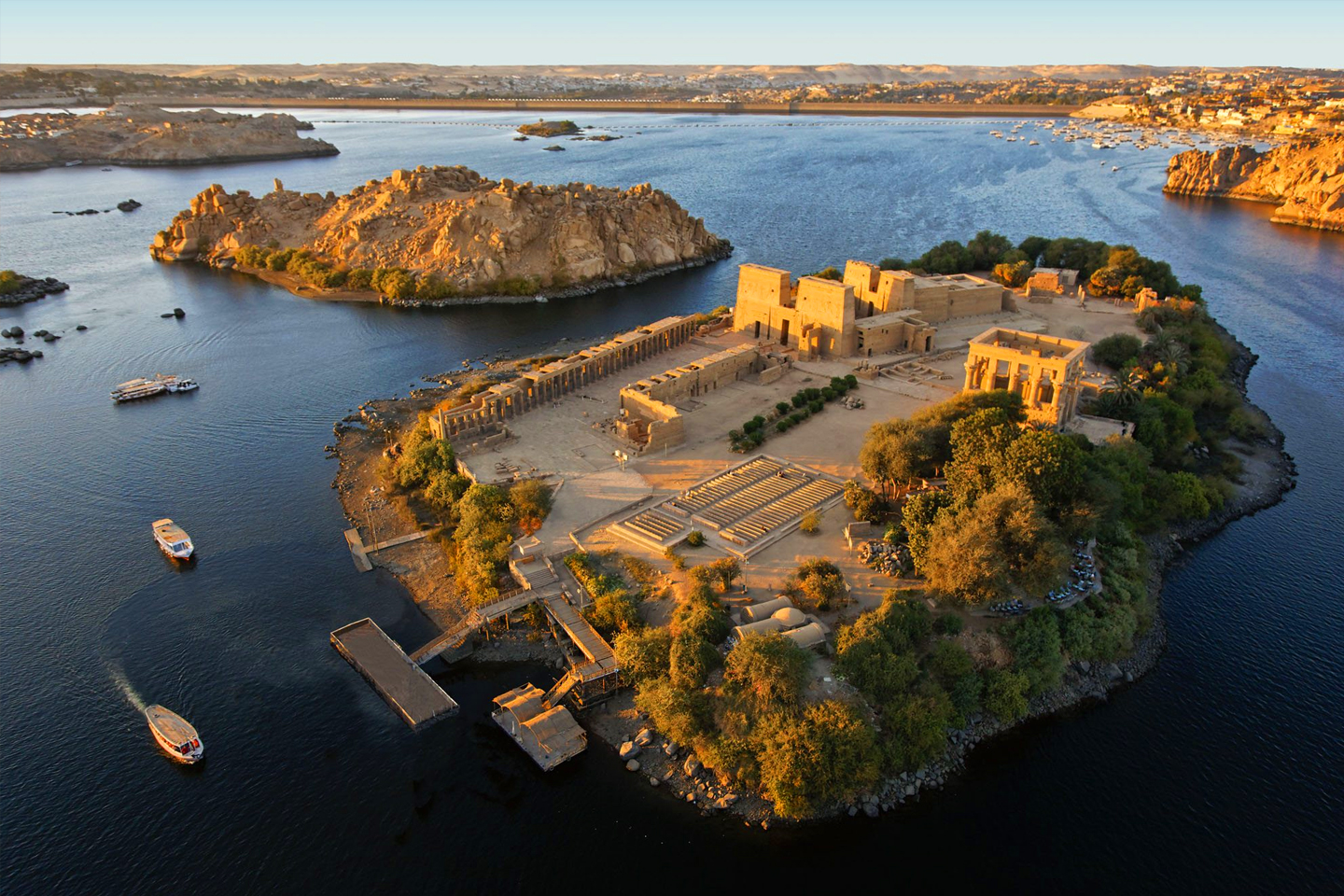 Visit to Aswan High dam Then, ride by motorized boat to the island of Agilika and its Philae Temple — among the ancient structures that were dismantled and painstakingly reassembled when the Aswan High Dam was constructed. Enjoy lunch followed by Ride Like a Local around the Aswan islands in a felucca (weather permitting). Meals: Breakfast, Lunch, Dinner.
Day 5: Design your day

Enjoy one of these Design Your Day activities, Drive to Abu Simbel (3 hrs each way by road, pre-bookable $110 Per Person) There, behold the towering twin temples of Ramses II and his wife, Queen Nefertari, rescued from the flooding waters of the Aswan High Dam. Or enjoy Nubian Village trip ($45 Per Person). Lunch and Dinner will be served on board. Meals: Breakfast, Lunch, Dinner.
Day 6: Cruising the Nile

Free morning, cruising to Kom Ombo. Stop at Kom ombo town for an hour and half. Continue sailing toward Edfu, Tonight's dinner onboard features an "Egyptian Night" costume party, with a chance to dress up in traditional galabeyyas. Meals: Breakfast, Lunch, Dinner.
Day 7: Temple of Luxor

Cruise to Luxor, passing riverside villages where time has seemingly stood still and soaking in the ambience aboard your Nile cruise, taking in the views, as history unfolds all around you. Arrive Luxor, site of the ancient city of Thebes. visit the striking Temple of Luxor. Behold the three large statues of Ramses II along the front of the temple pylons; the Courtyard of Ramses II behind the East Tower; and the Colonnade of Amenhotep III, with its 14 papyrus-headed columns, some fully 50 feet in height. Meals: Breakfast, Lunch, Dinner.
Day 8: Disembarkation in Luxor

Today, bid farewell to your Nile Cruise Then transfer to the Luxor airport. Meals: Breakfast.
Nile Cruise
MS Concerto Nile Cruise
Price
$675 Per Person in Double Occupancy (

Paid

)