Day 1: Sunday 22 October At 06:55 AM Cairo Welcome to Egypt

Journey to Egypt representative will meet you at Cairo international airport (Before the immigration counters, holding a sign with your name) Then you will be transferred to your hotel in Cairo by private air conditioned vehicle. FREE DAY IN CAIRO- Overnight Cairo| Meals: No meal.
Day 2: Monday 23 Oct. Fly Cairo to Aswan - Embark Nile Cruise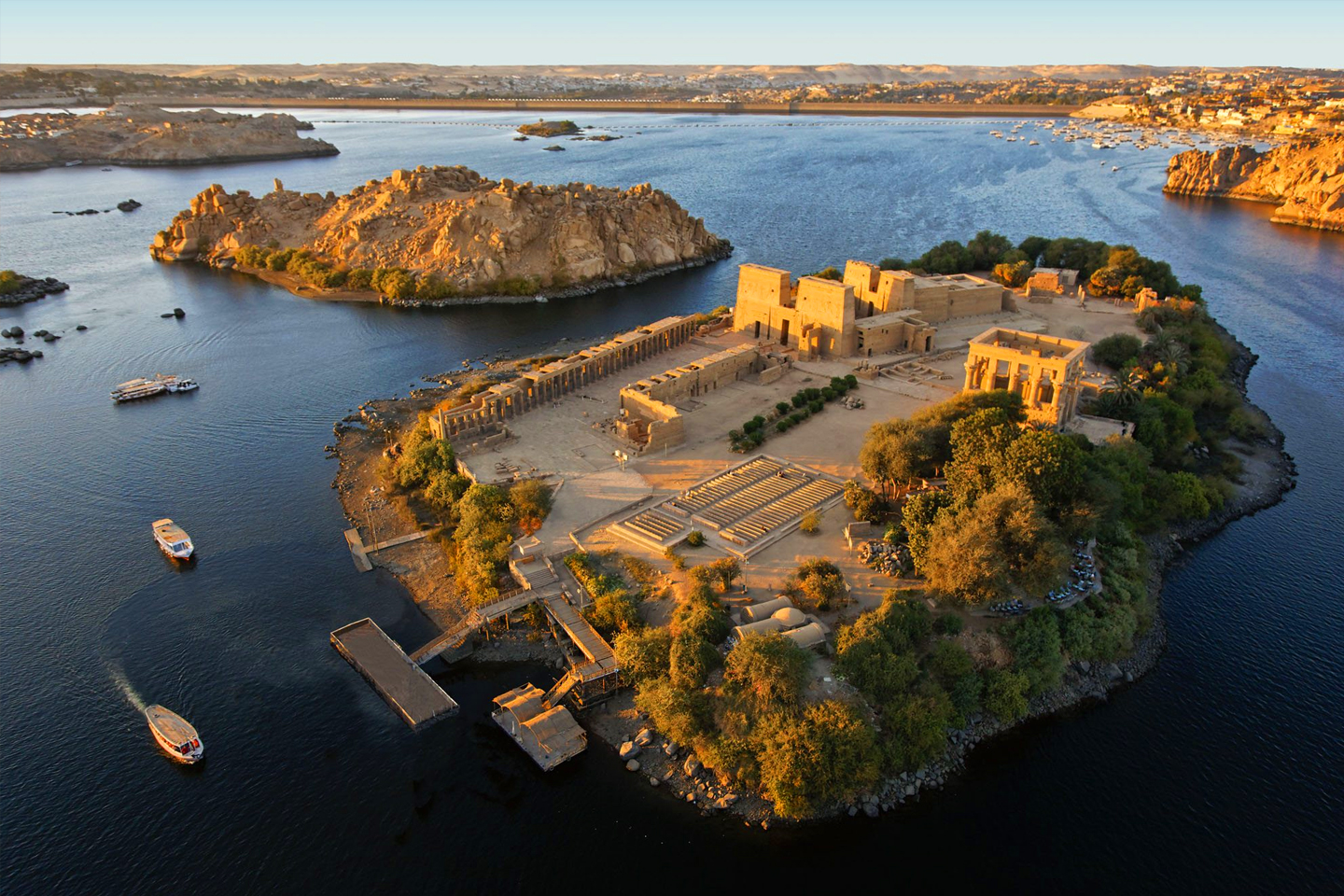 Early morning, Fly to Aswan, Upon your arrival at Aswan airport. You will be met by Journey To Egypt tour guide (At EXIT DOOR, holding a sign with your name) Enjoy visiting the world famous High Dam, The awesome Philae temple, which is devoted to the two goddesses Isis and Hathor, Then transfer to embark your Nile River Cruise before Lunch. Dinner on board and overnight in Aswan| Meals: Breakfast,Lunch, Dinner.
Day 3: Tuesday 24 Oct. Optional Abu Simbel Journey ($110 Per Person Per Trip)- Cruising the Nile

Discover Abu Simbel, the commanding twin temples of Ramses II and his wife, Queen Nefertari. The former's façade is dominated by four 70-foot-tall statues of the pharaoh. Perhaps even more impressive, this entire site was disassembled and moved here to save it from the floodwaters caused by the Aswan High Dam.
Cruise to Kom Ombo. Disembark at Kom Ombo (hill of gold) to visit the Greco- Roman temple dedicated to Haroeris (the sun god) and Sobek (the crocodile god), whom some ancient Egyptians considered the creator of the world. View the mummified remains of several crocodiles that once basked along the ancient Nile shore, just as their descendants do today. Back on board, Cruise to Edfu| Meals: Breakfast, Lunch, Dinner.
Day 4: Wednesday 25 Oct. Temple Of Horus- Cruising the Nile

Today, view the Temple of Horus, falcon-headed god of the sky. Built in 230 BC by Ptolemy III, this amazingly well-preserved and colorful structure reveals what temple worship in ancient Egypt was like. Back on board, Cruise to Luxor.
Arrive in Luxor, journey to the east bank of the Nile, the Temple of Karnak, where generations of pharaohs wished to record their names. Walk through the Great Hypostyle Hall, strolling among its expertly aligned columns, which soar to 80 feet high. Continue to the striking Temple of Luxor. View the three large statues of Ramses II along the front of the temple pylons; the Courtyard of Ramses II; and the Colonnade of Amenhotep III, with its 50-foot-high columns. Walk in their shadows as visitors have done since antiquity and ponder the astonishing feats of engineering it took to create them| Meals: Breakfast, Lunch, Dinner
Day 5: Thursday 26 Oct. Disembarkation West Bank Tours Fly back Cairo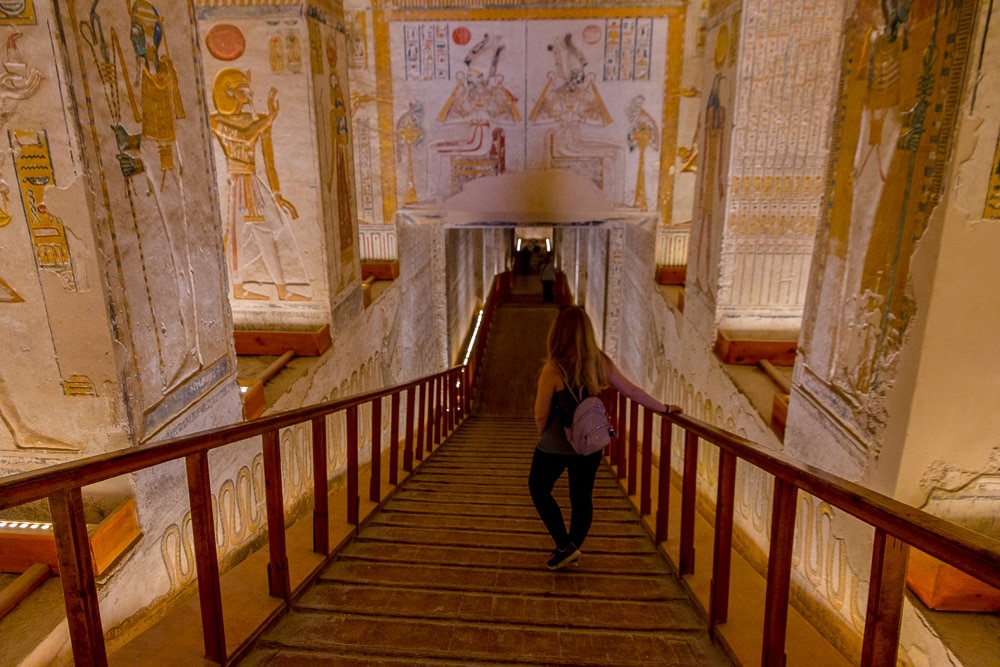 This morning, explore the west bank of the Nile River and the Necropolis of Thebes, and view the Colossi of Memnon. Next, arrive at the architecturally stunning Temple of Hatshepsut, ancient Egypt's first female pharaoh and regarded today as one of its most successful. Continue to the Valley of the Kings, burial ground of the pharaohs and a UNESCO World Heritage Site. For a period of 500 years beginning in the 16th century BC, tombs were built along this valley for pharaohs and nobles, including that of "the boy king," Tutankhamun. Enter the tomb of Tutankhamun (Extra Ticket) - found in 1922 by British archaeologist and Egyptologist Howard Carter- to discover the secrets of this storied chamber.
Transfer to the Luxor airport for flight to Cairo. Upon arrival you'll be transferred to your hotel in Caior – Overnight Cairo| Meals: Breakfast.
Day 6: Friday 27 Oct. Pyramids of Giza & The Egyptian Museum

Our tour guide will pick you up from your hotel in Cairo, enjoy your Cairo Day Tour by visiting Pyramids of Giza and the Great Sphinx. Start your tour by the Great Pyramid of Cheops (2551-2528 BC), is built of an estimated 2.5 million blocks, rising to 137m. Then move to Panorama area, enjoy fabulous photos for the three Pyramids, next move to the Sphinx, visit the Valley Temple, Enjoy Lunch at local restaurant in Cairo, continue your tour by visiting the Egyptian museum, it is one of the most famous museums in the world. Back to hotel, Overnight Cairo| Meals: breakfast, Lunch.
Day 7: Saturday 28 Oct. At 03:40 AM Tour ends Cairo Fly back home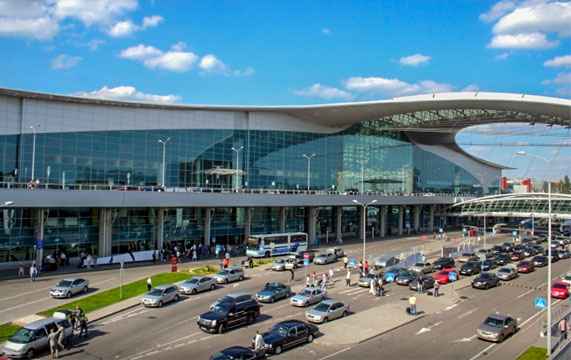 Cairo and Nile Cruise Tour Ends, You will be transferred to Cairo international airport for departure.
Hotels and Boats
Cairo Hotel First Stay: Hilton Cairo Zamalek Residences
Cairo Second Stay: Steigenberger Pyramids Cairo (Pyramids View Room).