Egypt Tours: Pros, Cons and Recommendations
If you're planning a trip to Egypt, it can be difficult to decide whether to explore independently or sign up for an organized tour. There are pros and cons to both approaches, as listed below. We have also included recommendations regarding the best itineraries, in case you decide that a tour is the right fit for you.
Are Egypt Tours Right For Me?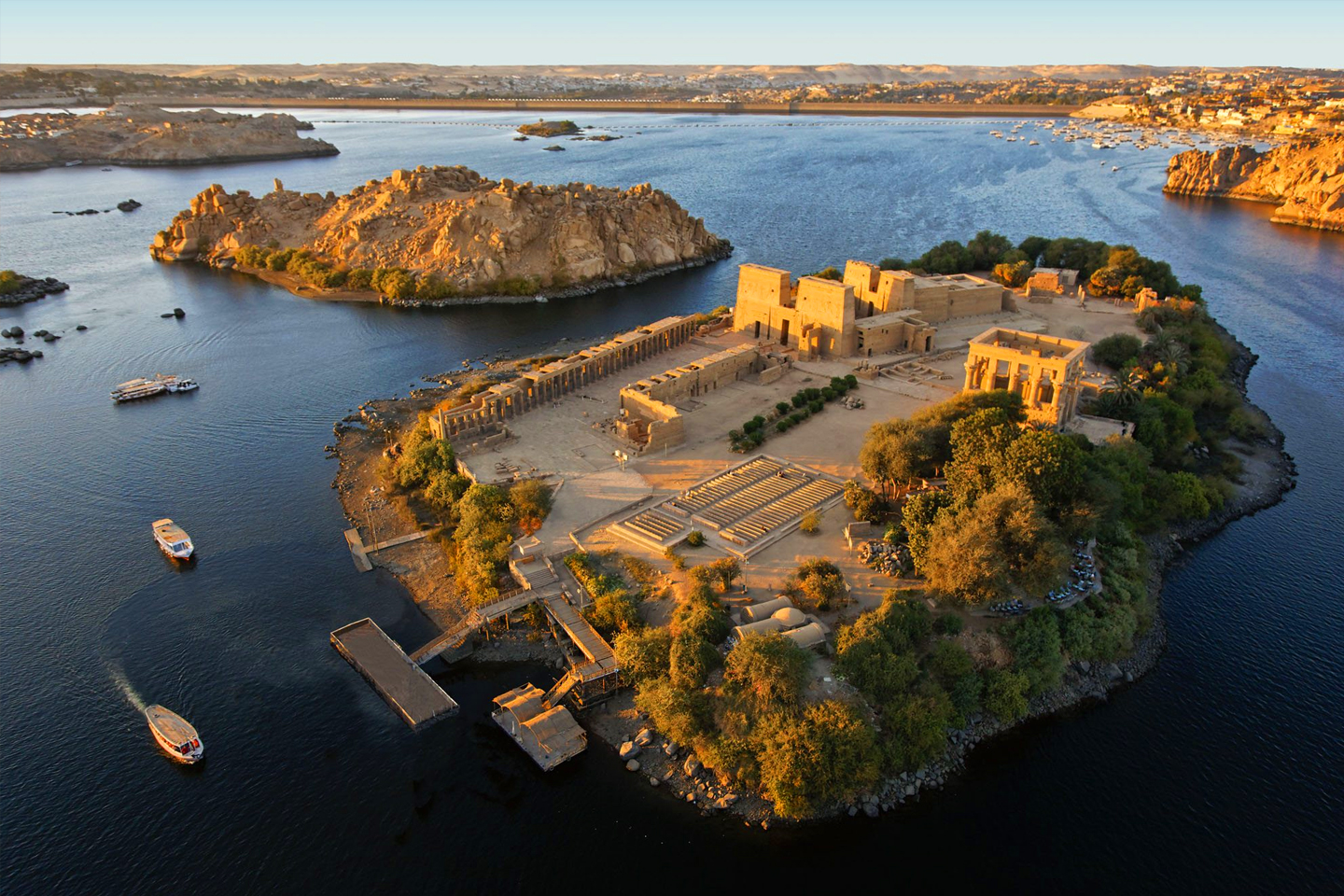 Pros:
- Tours are often less expensive than planning your own trip. You can frequently find a package with domestic flights included that is cheaper.
- You can fit more sights into a limited time frame on a tour.
- Being part of a larger group or private with a guide that you trust can feel a bit safer than if you are traveling alone, especially if it's your first trip to Egypt.
- A knowledgeable guide who speaks your language will really benefit you at the numerous ancient sights.
You can, of course, have the best of both worlds. Arrive a few days before your tour and you will find you have more time to get over jetlag and acclimatize to Egyptian life. You can also stay on after the tour and do some independent sightseeing. Some people choose to book several smaller portions of their holiday with a tour and then intersperse this with some independent traveling.
What to Expect on an Overland Egypt Tour
Classic overland tours include a few days in Cairo to see the Egyptian Museum, the Pyramids of Giza and more. Since most tours start and end in the capital, you can split the sights between the ​two visits. The next stop on most classic itineraries is usually Luxor. Luxor is the gateway to some of Egypt's most impressive archaeological sights. These include the Temple of Luxor, Karnak and the Valley of the Kings and Queens. You'll usually spend at least two days in Luxor to see all the sights.
How your tour gets you from Cairo to Luxor is an important detail. If you are traveling by bus, make sure you have air-conditioning. It can get very hot and uncomfortable on this journey. Some tours choose to fly from Cairo to Luxor; this will save you time but add expense. One of the better ways to make it from Upper to Lower Egypt is to travel by train. There are several tours that include train travel on their itineraries. Overnight trains with berths travel from Cairo to Luxor and Aswan.
What to Expect on a Nile Cruise
From Luxor, many tours include a cruise down the Nile to Aswan, stopping en route at the ancient sights of Esna, Edfu and Kom Ombo. Some tours fly directly to Aswan and then work their way north along the Nile to the same sights. Either way, you'll want to spend at least three to four nights on a cruise. The best time to go on a Nile cruise is between October and April. If you only have a short time in Egypt, some tours offer a short one day cruise from Luxor to Qena with a stop at the Temple of Dendera.
There are many cruises to choose from, depending on your tastes and budget. The more luxurious boats have large, air-conditioned cabins with private bathrooms and the latest technology. Most cruise ships will have nightly entertainment on board – anything from belly-dancing shows to whirling dervish performances. If a floating hotel doesn't appeal to you, book a cruise on a traditional felucca instead. These ancient sailing vessels are not quite as comfortable as a large cruise ship, but certainly provide more adventure.
Optional Egypt Tour Add-Ons
There is more to Egypt than Cairo and the ancient sights between Luxor and Aswan, however. If you have time, consider adding a visit to the country's more off-the-beaten track highlights as well. Our favorites include:
Abu Simbel
Located on the shores of Lake Nasser in southern Egypt, the Abu Simbel temple complex was originally cut into the rock during the reign of Ramesses II. When the Aswan Dam was built, the site was threatened with flooding and the temple was moved block-by-block to higher ground. Tours include transport from Aswan and usually take a full day.
Alexandria
Built by Alexander the Great in 332 BC, Alexandria was once an important center for Hellenistic culture, with iconic landmarks like the Great Library and the Lighthouse of Alexandria. These have since disappeared but it remains a great place to relax, soak up the atmosphere and sample fresh seafood at waterfront restaurants along the Corniche.
The Red Sea
For many tourists, the Red Sea is actually Egypt's biggest attraction. Head to a resort town like Sharm el Sheikh, Hurghada or Marsa Alam and spend lazy days swimming in the sea or lounging on the beach. Above all, the Red Sea is rated as one of the best scuba diving destinations in Africa, with thriving reefs and historic shipwrecks.
Mount Sinai
Located a two-hour drive from Dahab on the Red Sea coast, Mount Sinai is a place of exceptional beauty. Organized hikes get you to the summit in time to watch the sunrise from an elevation of 7,497 feet / 2,285 meters. The mountain is also spiritually important, as the place where Moses supposedly received the Ten Commandments.
Recommended Egypt Tours
If you decide that a tour is right for you, choosing which one to book can be tricky. After all, there are literally hundreds of options. Below, we have listed a few itineraries offered by reputable operators to serve as a helpful starting place. However, it's always a good idea to communicate personally with the company before booking to find out about hidden costs, group sizes, possible add-ons and more.
Classic Tours
- Egypt Experience. This tour lasts 11 days and starts and ends in Cairo. It includes a visit to Pyramids of Giza and a Nile cruise between Luxor and Aswan.
- King Ramses. Travel for 10 days from Cairo to Aswan, Abu Simbel, Luxor and the Red Sea Coast.
- Cairo and Nile Cruise. This 08-day tour takes you to Cairo, then on a cruise from Luxor to Aswan.
- Nile Cruise Luxor Aswan. Sail from Luxor to Aswan in 5-star style on this 5-day tour, with the option to add on an Abu Simbel visit at the end.
Family Tours
- Egypt Family Holiday for Solo Parents . This eight-day tour takes the stress out of traveling as a single parent and includes stops in Cairo, Aswan and Luxor.
- Family Egyptian Adventure. A 10-day tour, this option combines the traditional sightseeing route between Aswan and Luxor with time on the Red Sea coast.
- Egyptian Family Adventure. This tour lasts for 5 days and includes time in Cairo and Luxor.
- Egypt: Cairo, Luxor & Alexandria. This 5-day tour includes a camel ride to the Pyramids of Giza, a felucca cruise on the Nile and a visit to Alexandria.
Specialist Tours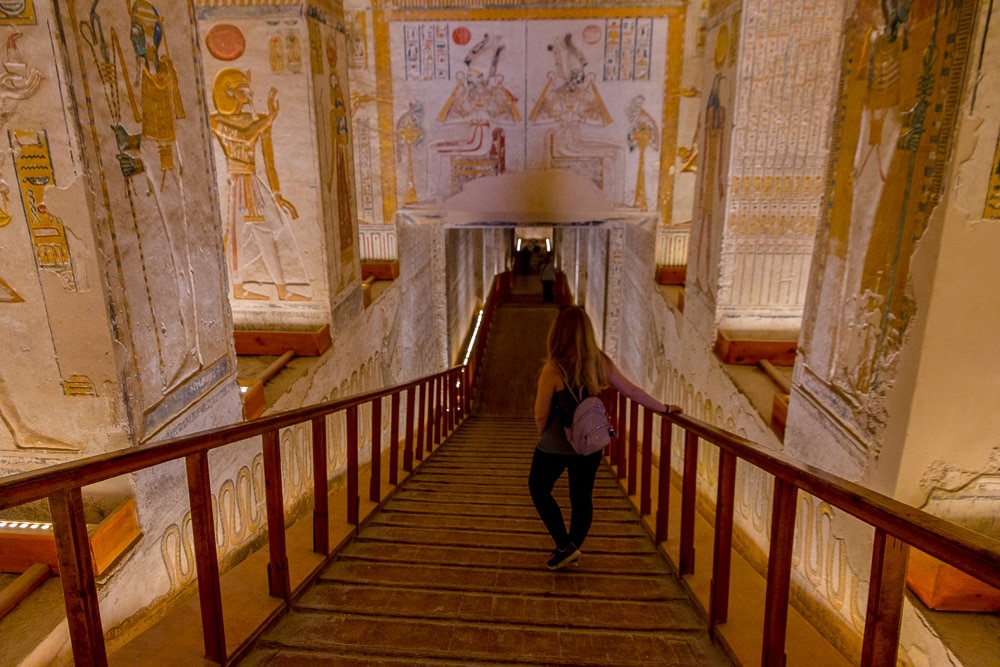 - Cross & Crescent . This tour is specialised for those who study Medieval art, or interested in architect of religious buildings in the medieval era- 06-day tour led by a female Egyptologist.
-Egypt- View from the inside. This 11-day itinerary, forget about usual holiday, bring to your life experience, which will inspire and encourage you.
- Jewels of Egypt. This tour is crafted by heart to an esteemed guest o have good look to the heritage of Luxor , Cairo and other gems that less visited by regular tourist 11-day designed this tour to let see Egypt through our Egyptian eyes .